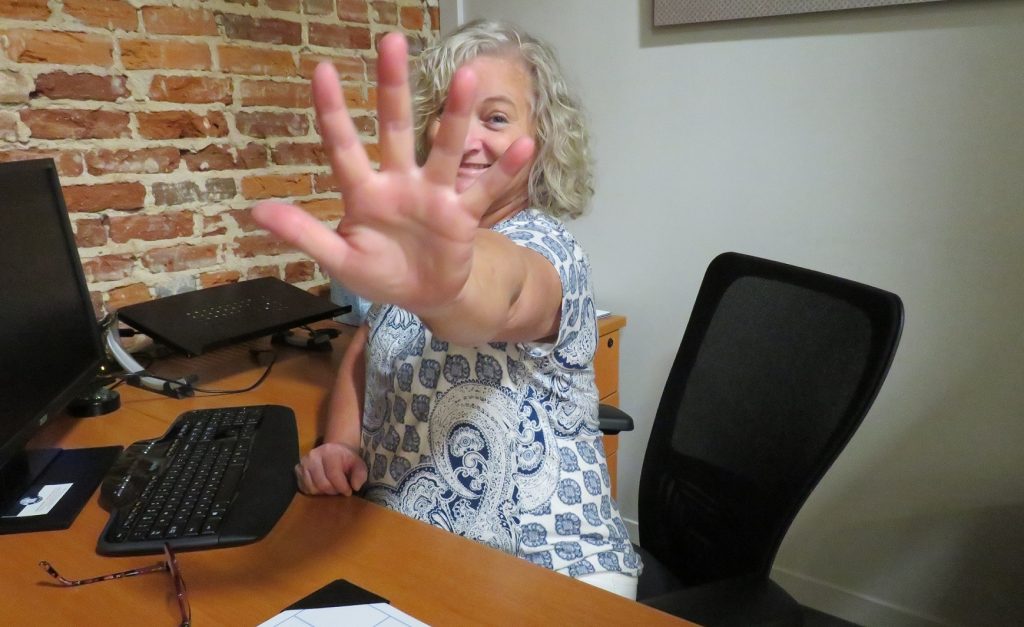 About Peggy
Motivational Speaker and Author
Peggy A Watkins earned her master's in counseling from Spring Arbor University and after a fifteen-year path as a psychotherapist she turned in her 'dammit doll' and took a position as Executive Director for the Athens Community Foundation where she works part-time.
Peggy began public speaking while working for Ted Nugent and The Damn Yankees back in the day, 1990-91 and she hasn't stopped since!
Peggy Watkins is a Keynote Speaker for child abuse prevention and a Motivational Speaker on how to move past your past! She is an expert in the field of child abuse and speaks from personal and professional experience.
She has written a few fun kids' books but she loves writing psychological thrillers, paranormal, novellas, and short stories, as she calls it, "BGG" Blood, Guts, & Gore!
Now that her debut novel, Hillbilly Chess, The Bastard Pawn, is finished she is working on her biological mother's life story, coming in September 2023. Peggy also has other books coming soon so stay tuned!
You can find her sipping her girly coffee, nibbling frozen yogurt chunks, cuddling her dogs, and petting her hubby at home in the mitten state.